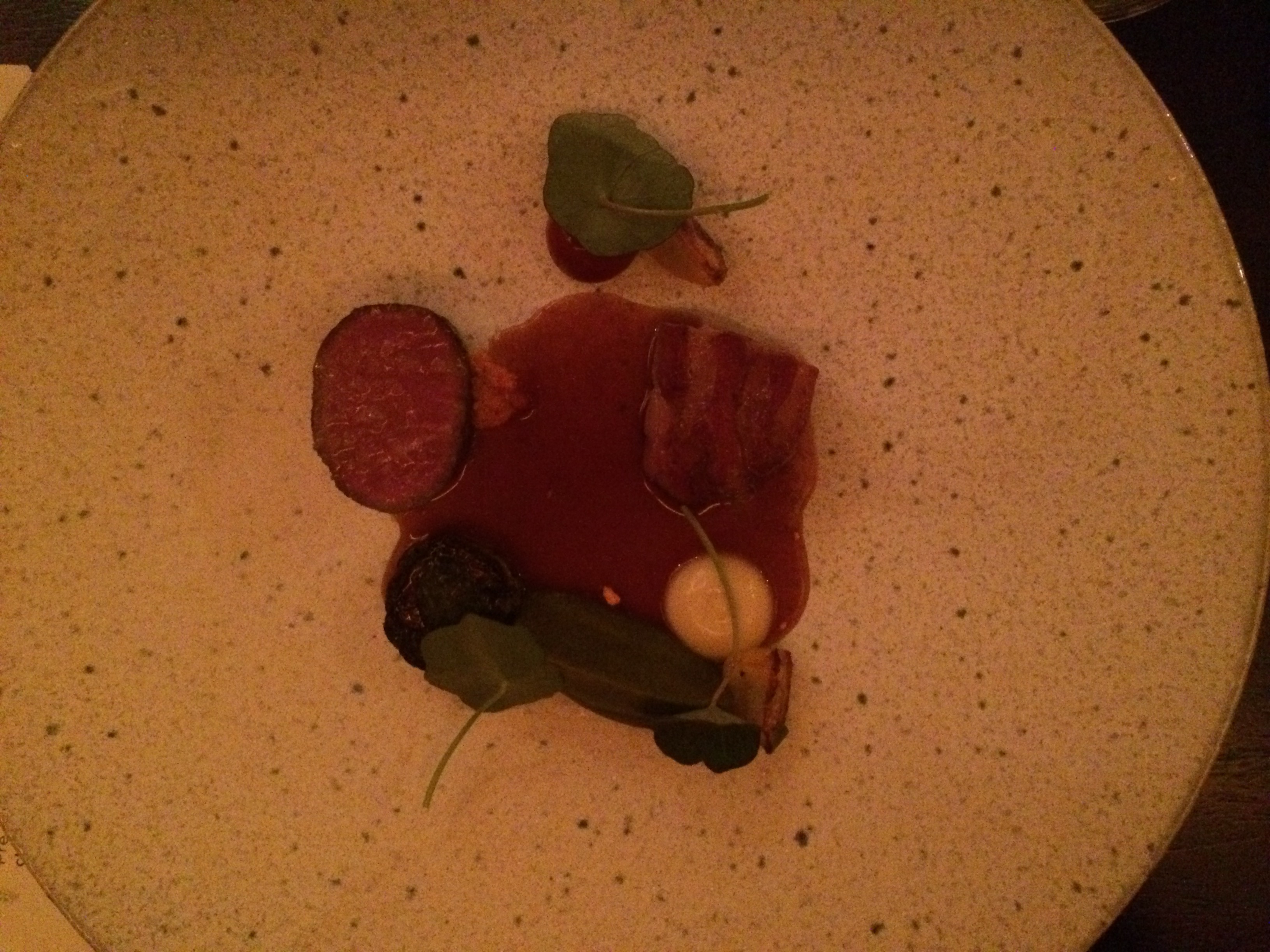 22 Sep

Intro – Dinner #326
The Menu
FIRST
King Salmon lightly cured
kohlrabi, dill, frozen mustard.
SECOND
Brassica
Razor clams, vadouvan, meyer lemon.
THIRD
Poached Chicken
Matsutake mushrooms, foie gras, purslane.
FOURTH
Lamb two ways – sous vide, seared belly
Summer squash, red bell pepper, nasturtium.
FIFTH
Chamomile Soda
lemon-thyme glace.
SIXTH
Charentais Melon
Cucumber, mint, whipped honey.
The Wine
1996 Moet & Chandon Dom Perignon Brut, Cellar selection
A superb vintage for this fabled cuvee. Very crisp acids support an exceptionally well-endowed wine with notes of candied lemons/oranges, and subtle hints of brioche and hazelnut.
2002 Moet & Chandon Dom Perignon Brut, Cellar Selection
This vintage has amazing focus and precision with generous flavours on the palate. Beautifully crafted Champagne that combines depth with finesse.
1998 Zind-Humbrecht Riesling Rangen de Thann Clos St. Urbain -Riesling, Cellar selection
Located at the opening of a cold and higher altitude valley, the Rangen enjoys a late ripening climate, but eventually catches up in October, the steep slope and dark warm volcanic rocks allow the grapes to reach a high ripeness level. Zind-Humbrecht's dedication to terroir expression guides all winemaking practices, which include extended pressing cycles, abbreviated clarification cycles, and natural malolactic fermentation and extended aging on the lees. The wine is aged 18 months in 40-year-old French barrels.
2001 Domaine Armand Rousseau Père et Fils Chambertin, Cellar selection
The 32 acres of Chambertin Grand Cru represent some of the finest and most storied Pinot Noir acreage on the planet. Chambertin is the beating heart of the red Grand Crus of the Cote d'Or. Grapes are meticulously sorted as they arrive in the winery. Following a cool maceration. The entire vinification process lasting typically 18-24 months. Each Armand Rousseau wine is blended unfiltered.
1990 Château Lynch-Bages, Cellar Selection
In the heart of the Médoc on the banks of the estuary, Pauillac has been the true birthplace of Grand Cru Classé wines. The Lynch-Bages vineyards are planted across 100 hectares in the region. Its enjoys a mild climate, homogeneous geology and a topography of well-defined outcrops in the South and South-West of the town. These factors all contribute to bringing Lynch-Bages' soils their warmth and excellent natural drainage towards the river which ensures optimum water supply to the vines.
2011 Vignalta Fior D'Arancio Colli Euganei
The Orange Muscat grape is called Fior d'Arancio. As a variety it is very different from the Muscat Canelli. It ripens a few weeks later, contains almost double the amount of aromatic compounds (terpenes) and has a thick skin.